175 ePK
E-motors

240-360 kWh
4-8 hours of work

Fuel STACK
Clean Hydrogen
Super agile steering
With all-wheel steering, the turning circle is only 9.6 m. We have combined for you the maneuverability of a small tractor with all the advantages of a generous 175 hp machine. Turning short circles is not only great fun, it speeds up capacity enormously.
With our special pirouette steering, the EOX175 even turns on its axis.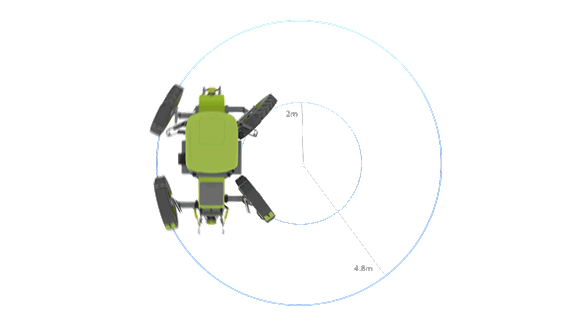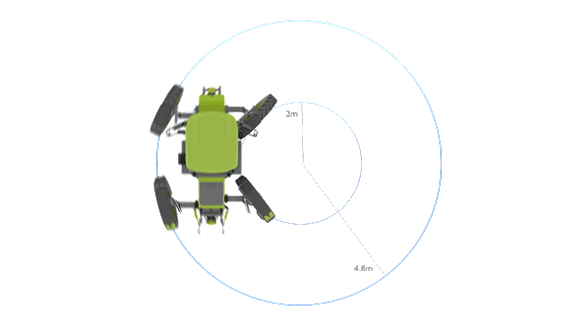 Full EV
With 2-3 battery packs for 4-8 hours of operation

Hydrogen-Electric
With a Fuelstack of 120Kw

Diesel extender
With a 120Kw diesel range-extender
2 Wheel steering
Sometimes 2-wheel steering is sufficient. For example in the field with the GPS. You simply select 2-wheel steering on the joystick. 2-wheel steering with the rear wheels is just another button.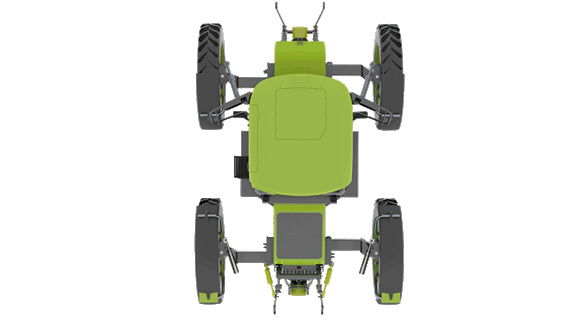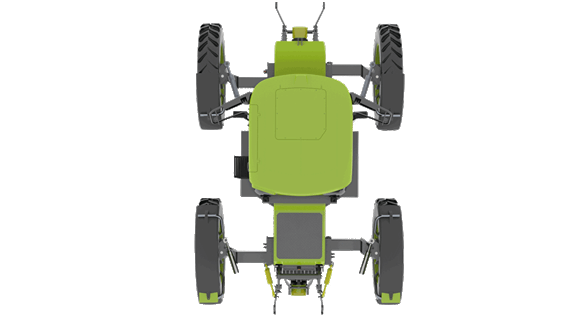 4 Wheel Hondegang
The 4-wheel steering switches to dog-like speed with a simple click. It can be used in the field, but also for cunning manoeuvring in tight spaces in the yard or in the barn.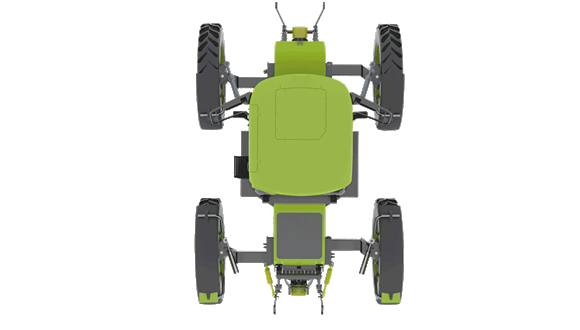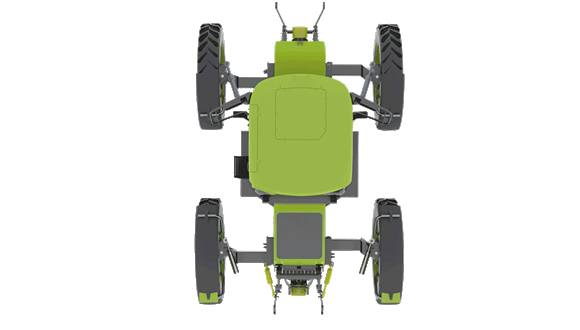 4 Wheel steering
Our electric 4-wheel steering performs excellently. With 4-wheel steering, you are extremely manoeuvrable in all situations.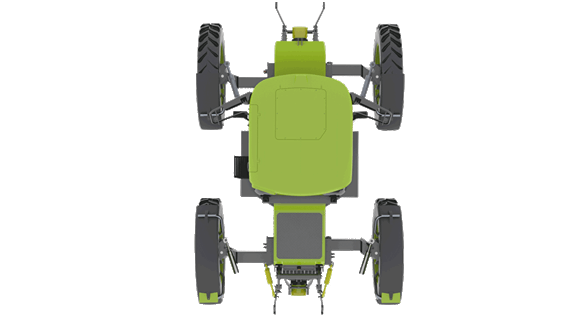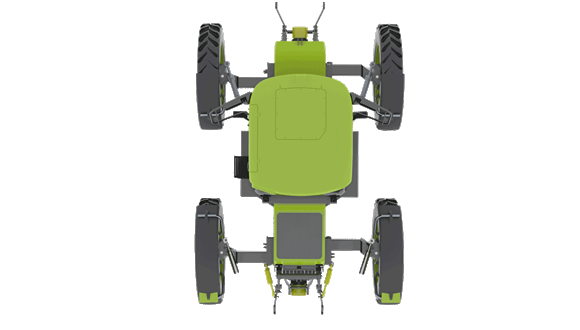 Pirouette steering
Just because you can: turn a pirouette like your little girl. How easy can it be, one simple click on the screen and your view becomes a panorama.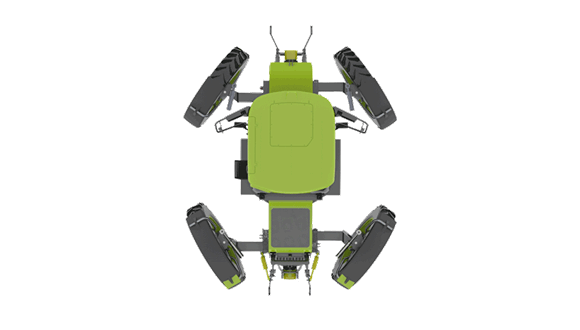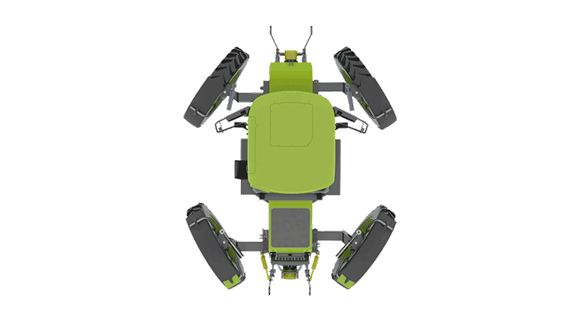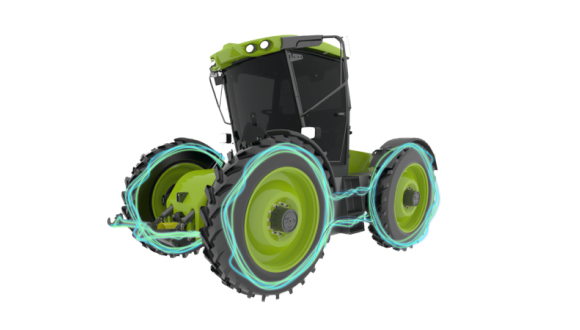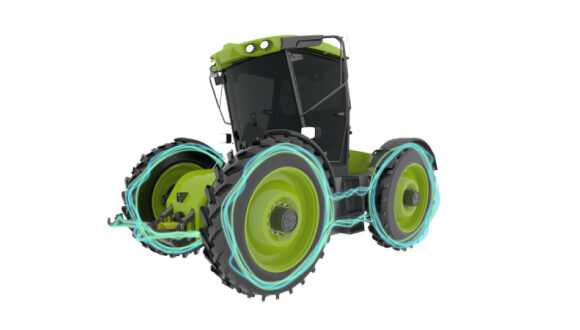 Software that really helps
The electric drive line is, of course, also electronically controlled. This offers many advantages. Steering and control of all tasks can be regulated very precisely. This means that the machine drives very smoothly and that the PTO can be used easily between 0-1000 rpm.
Operation is via a clear and easy-to-read touch screen. This can also be removed for remote control.
Hydraulics
Load sensing pump with high output of 120 l/min
6 proportional valves: four double acting
valves (from 0/50 litres) at the rear and two at the front
Power Beyond: 120 litres at 210 bar
Dual-line trailer brake system
Pressureless return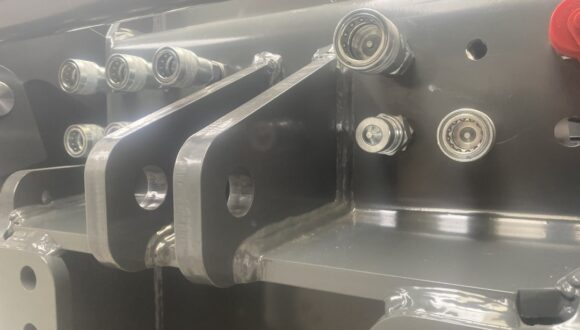 210 Bar
System pressure

120
L/min

0-100%
Proportional valves
Electric Powertrain
Our electric powertrain is stronger, smoother and requires less maintenance than a CVT. Wheels and PTO can be operated 100% accurately and independently. With the joystick you simply drive forwards or backwards. The rest is done for you!
You can control traction and wheel slip on any type of ground, ensuring the best fuel efficiency. Because 60% of the weight is on the front axle, you never need a front weight. PTO turns clockwise and anti-clockwise, depending on or independent of ground speed.
Pure electric traction with your choice of battery pack. Completely clean with hydrogen or with a diesel range extender.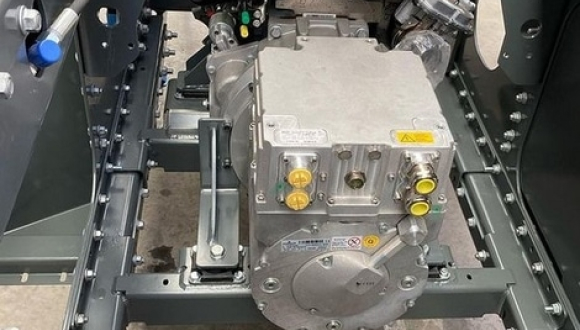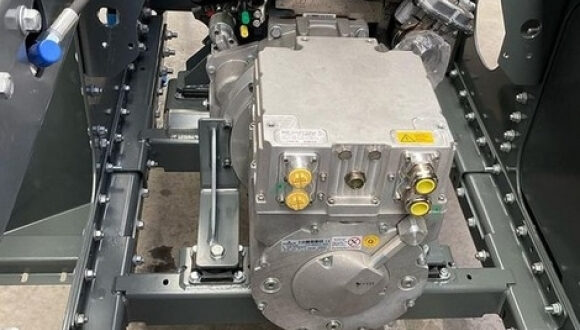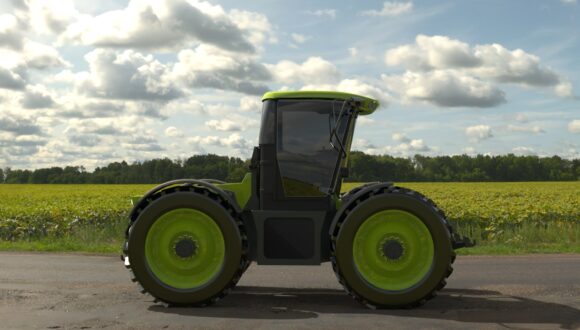 All specifications
Do you want to know more about EOX? Download for free our brochure with specific information about EOX 175
Download our brochure